LED LIGHT SNEAKER CASES - BLACK
THE ULTIMATE SNEAKER DISPLAY
SHOWCASE YOUR GRAILS WITH OUR LED LIGHT UP CASES
Currently on preorder, stock expected to arrive 12th August.
Preorders will be dispatched on first come first served basis.
---
Buy more and save with our bulk pricing click here for more info.
Buy More & Save
Total Cases
Cost Per Case
Savings Per Case
6+
$55
$5
12+
$50
$10
24+
$48
$12
---
| Total Cases | Total Cost | Savings |
| --- | --- | --- |
| 10 | $230 | $0 |
---
---
Currently on preorder, stock expected to arrive 12th August.
Preorders will be dispatched on first come first served basis.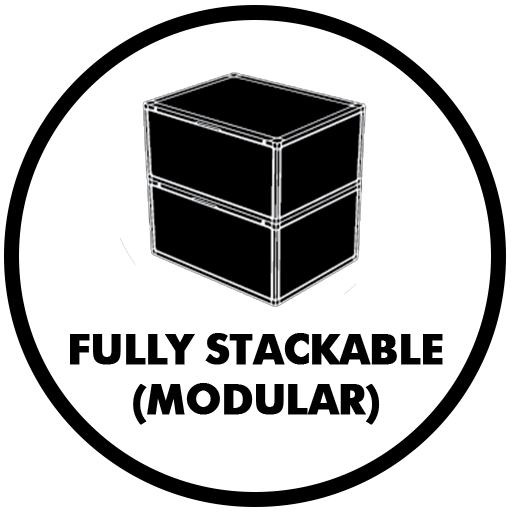 Power pack not included, to purchase a power pack click here
---
What is the difference between our products and other, cheaper products?
Our sneaker cases are made from high quality, strong plastic with crystal clear acrylic doors. Many of our competitors opt for a cheaper 'flimsy' plastic which won't support larger stacks of boxes.
What sneakers fit in our cases?
Our LED light up sneaker cases will fit up to a US13 high top sneaker. Each case measures 22cm (height) x 36cm (width) x 29cm (depth).
Our LED light up sneaker case range has two magnets on either side of the door and a handle in the middle so you can easily open and close each case.
Do the cases stack and lock in?
All of our sneaker case packs are completely modular and can be stacked in any configuration you like! Our cases lock in from the top/bottom to ensure they are sturdy.
Are these cases compatible with your other sneaker case ranges?
Our LED light up sneaker cases have a different locking mechanism to our other ranges and will not stack on top of our other cases. They would need to be placed in a new stack.
What cable and power adapter do I need?

Our LED Light cases are powered by USB-C input, we recommend our 5v 2.4a power adapter which will be capable of powering 8 cases.
To add a power pack bundle to your cart click here
If you elect to use a lower voltage adapter you may find the light is not as bright or need to add additional adapters to power more cases.
How do I connect the cases?

There are connectors for pass-through power on the top and bottom of each case, you will only need to power one case per set of 8. If you find that the power is not strong enough you may need to add an additional adapter to make the light brighter.
Are they easy to assemble?
Yes! Our entire sneaker case range is incredibly easy to assemble and stack. Each box comes with instructions outlining the parts included as well as the steps, to help you out we have also created a video series which is linked above! Once you learn the steps each case will take less than a minute to construct.
When do I need to use the integrated USB-C Power cables?

You can use the integrated USB-C power cables to pass power between columns, this way you can share the power source from one column to another without the need for adding additional power adapters per column. We recommend connecting the top and bottom case of each column to the next column.
What do I do if something is broken?

If any parts have arrived damaged please contact us at support@lacespace.com.au so we can take care of it!
If the LED lights are not working, please follow these steps:
The first thing to do will be to power that individual case directly from the power adapter, this will tell you if there is an issue with the light itself or with the pass-through power adapters. If the case lights up when powered directly then there may just be an issue with the pass-through power. If it is still not working try cycling through the power modes by flicking the switch on the front of the case (underneath the lid).
Double check all connections and that all parts are fully clipped in, you should also try swapping the affected case out for a different case in the column to see if it is an issue with the case on top/bottom of the affected case.
If you cannot get the case to work please send an email to support@lacespace.com.au so we can provide further assistance.
The ultimate sneaker display, showcase your grails with our LED Sneaker Cases. This is Australia's most premium sneaker display.
Display your sneakers in all their glory with our stackable, clear side display sneaker cases with built in LED lights. Built with premium materials, each case is built with a tight magnetic enclosure to protect your sneakers from dust, making it a great combination of shoe storage and clear display case.
Power to the LED Lights is passed through a USB-C cable (1 power brick per 8 cases recommended). Connectors on the top and bottom of each box mean you can quickly and easily power your entire stack.
Each individual case has 10 high powered LED lights with two modes: cool & warm lighting. The lights can be set to be constantly powered or sound activated.
Each box can fit up to US15 high top shoes standing up, and individual boxes can lock together in any configuration so you stack and organize your sneaker collection just the way you like it.
Your satisfaction is 100% guaranteed, and shipping is free within Australia.
Fits up to US15 high top shoes standing up

Long life LED Lights powered by USB-C connection

USB-C powered

Individual boxes lock together in any configuration

Protect from dust

All parts guaranteed! Email us for support if you have any issues or need to order replacement parts.
Dimensions: 22cm (height) x 36cm (width) x 29cm(depth)
Power pack not included, to purchase a power pack click here
---




---