Roll over image to zoom in
Description
Give your laces a new twist with our screw on aglet kits.
4 pieces per pack (enough for one pair of laces)
Screwdriver included with every pack
Our aglets are designed to fit on almost all laces (some older thick rope laces may not work)
How to install:
Remove the screw from the aglet using the screwdriver
Place the metal aglet over the current shoelace aglet
If the current plastic shoelace aglet is too long you will need to trim it with scissors, the screw hole of the metal aglet should sit just past the plastic aglet so the screw goes into the fabric.
Finalise installation by screwing the screw back into the metal aglet
Payment & Security
Your payment information is processed securely. We do not store credit card details nor have access to your credit card information.
Customer Reviews
Write a Review
Ask a Question
07/29/2021
Awesome!
These iridescent aglets are awesome! I can barely remember what the original ones looked like because the iridescent ones look perfect on my shoes :)
Amanda H.

Australia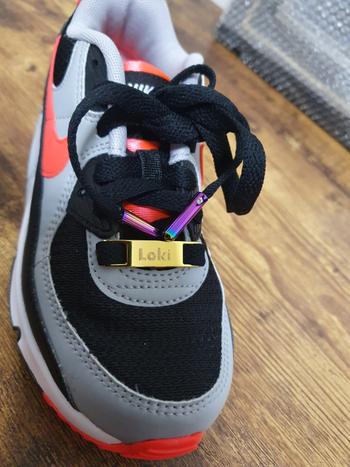 12/25/2020
Rainbow aglets
Solid aglets makes the sons shoes standout even more with abit more colour for preschool..love em!
Kale H.

Australia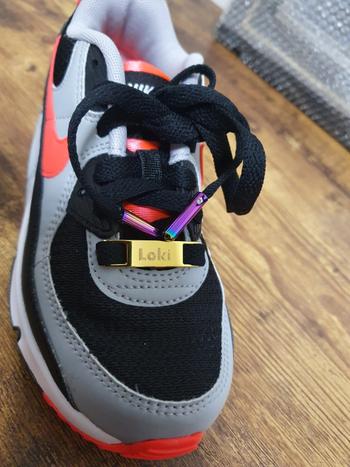 12/11/2020
Aglet and locks
Great addition to the shoes,deffiantly makes it standout with that extra bling
Kale H.

Australia
06/15/2021
Just what I wanted
Love a little bit of bling...
Joel F.

Australia
04/21/2021
Aglet kit
Aglet kit come in handy, and was easy to use, and for price you can't go wrong.
Ted P.

Australia
12/23/2020
Ashley kit
Perfect love these adds some extra colour to my shoes great quality 100% reccomeded
Daniel F.

Australia
09/09/2020
Shiny
Easy and fast delivery
James D.

Australia