Stackable Sneaker XL Display Cases, Clear (Qty 10)
Magnetic Side Door Shoe Storage Boxes
---
---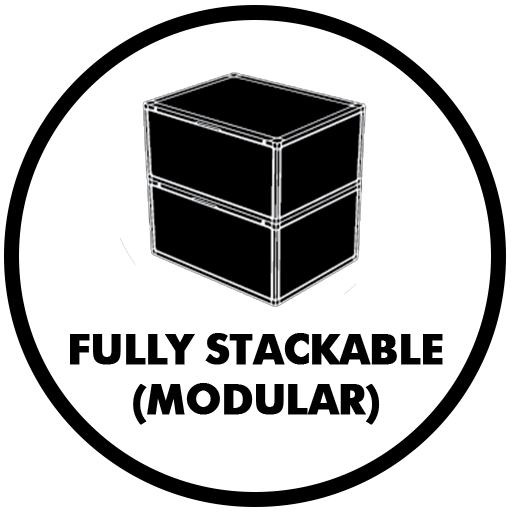 Looking to purchase spare doors?
---
Display your sneakers in all their glory with our stackable, clear side display sneaker cases. Built with premium materials, each case is built with a tight magnetic enclosure to protect your sneakers from dust, making it a great combination of shoe storage and clear display case.

Each box can fit up to US15 high top shoes standing up, and individual boxes can lock together in any configuration so you stack and organize your sneaker collection just the way you like it.

If you want to display the full length of each sneaker in your collection, these clear sneaker display cases are perfect for you. Looking to purchase these as a gift? The special sneakerhead in your life will love you for it.

Your satisfaction is 100% guaranteed, and shipping is free within Australia.
Our magnetic side door cases are also compatible with our magnetic front door sneaker cases and can be stacked to equal heights.
Fits up to US15 high top shoes standing up
Individual boxes lock together in any configuration
Protect from dust
Sold in a pack of 10 individual boxes
All parts guaranteed! Email us for support if you have any issues or need to order replacement parts.
Dimensions: 22cm (height) x 36cm (width) x 29cm(depth)
Due to the nature of shipping costs, this product is excluded from all discounts.
---
---
---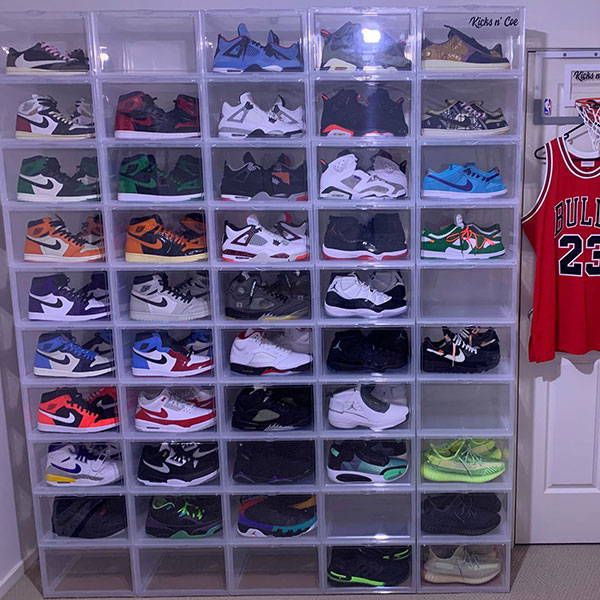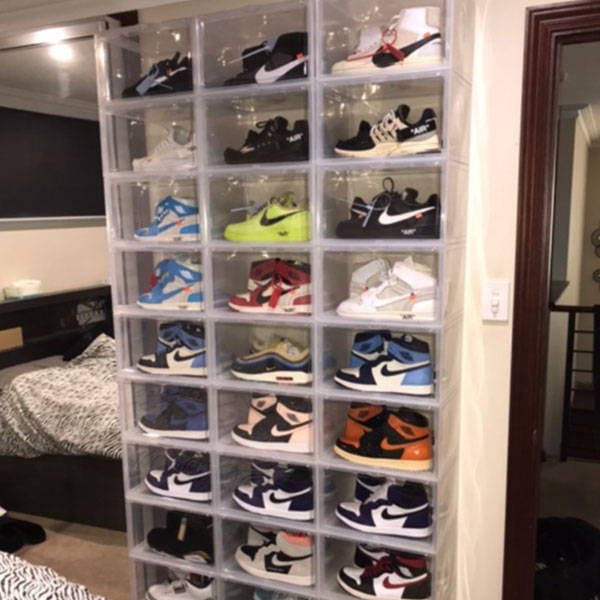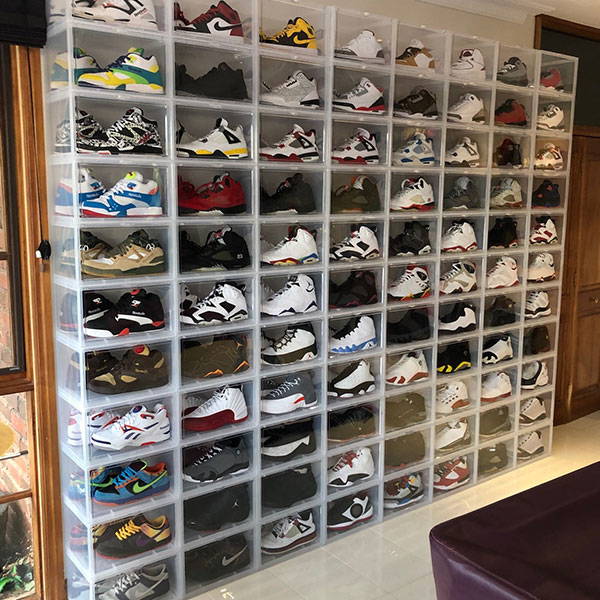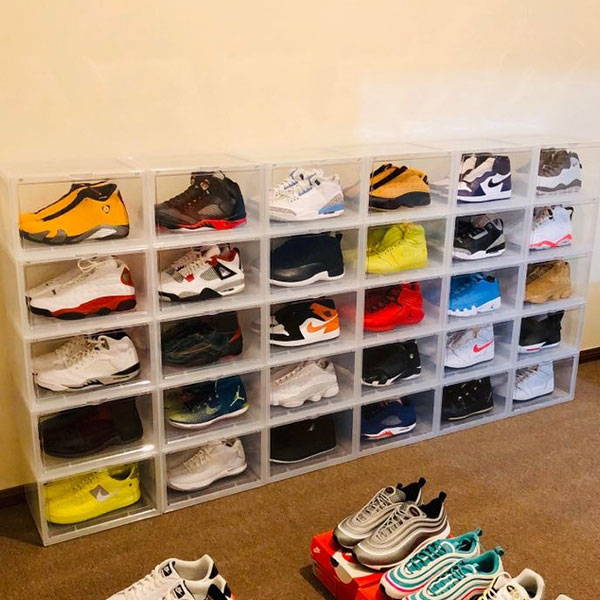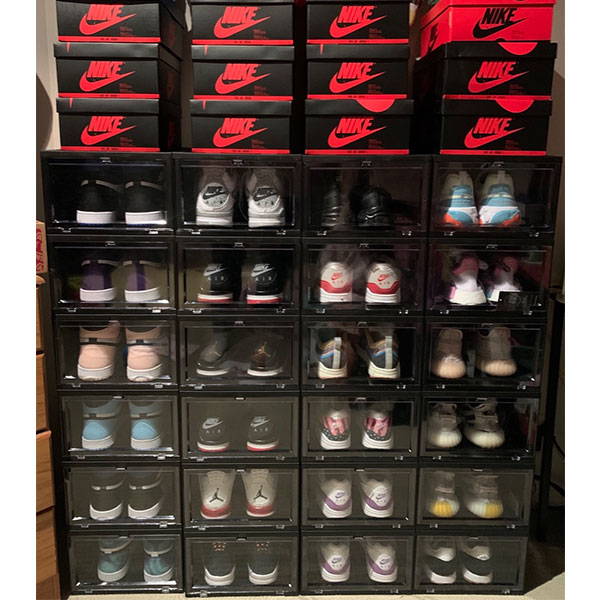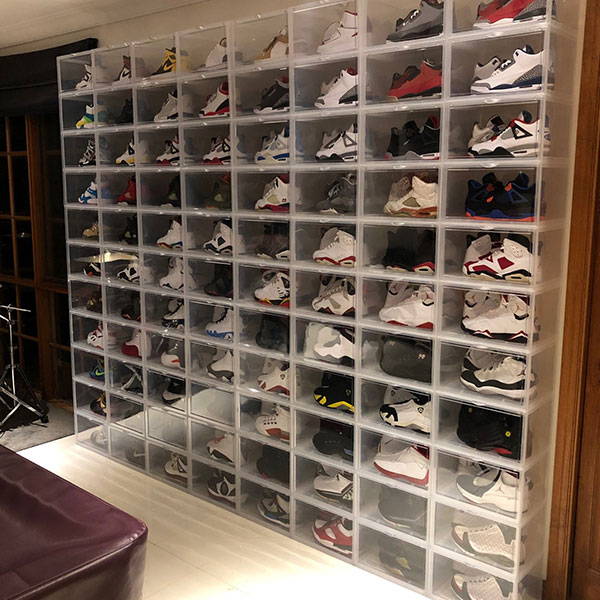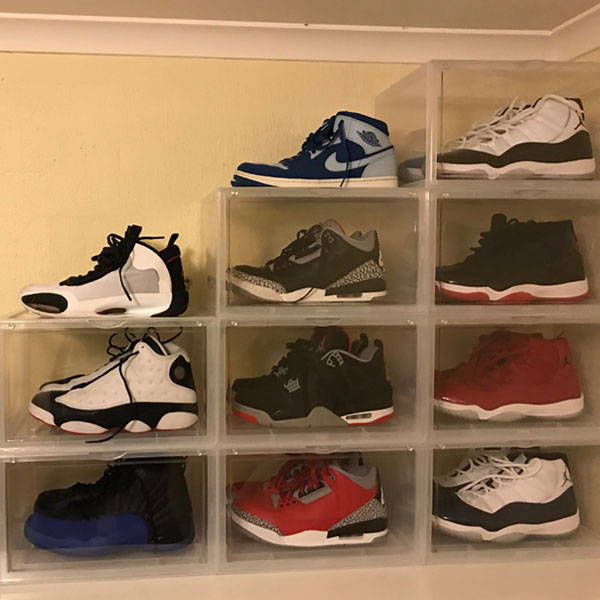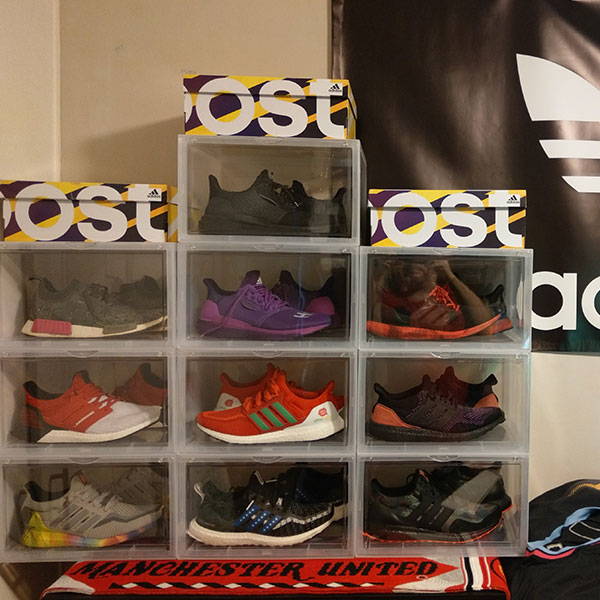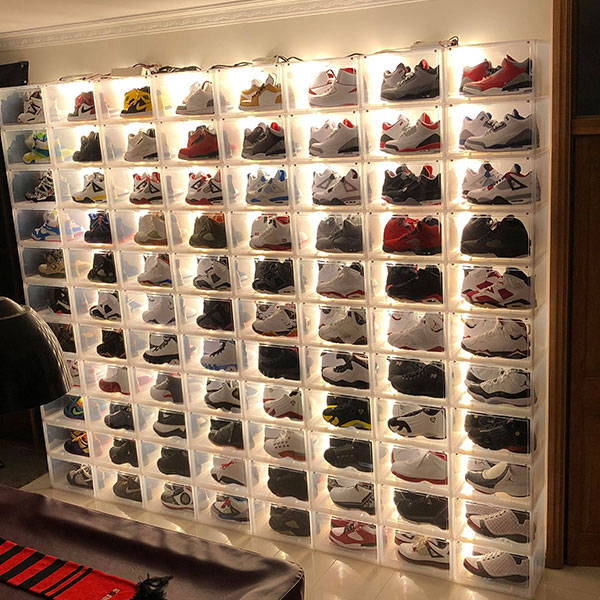 ---
DON'T TAKE OUR WORD FOR IT